Cruise through the Aquitaine Region from Bordeaux to Royan, along the Gironde Estuary and the Garonne and Dordogne Rivers (port-to-port cruise)
This magnificent itinerary will take you to the heart of Southwestern France, well known for its idyllic landscapes, famous wines, historical monuments, and emblematic sites.
What better way to explore this corner of French paradise than through its longstanding maritime cities and its unequivocal art of living?
Trip code : BYA_PP
Duration : 7 days
Destination :
Travel Dates :2022/2023
THE CROISIEUROPE DIFFERENCE
All meals included - DRINKS INCLUDED with meals and at the bar
Refined French cuisine - Gala dinner and evening - Welcome cocktail
Free Wi-Fi onboard
Headsets are included for excursions
Official welcome from the captain and crew
Onboard activities
Travel assistance and repatriation insurance
All port fees included
CRUISE HIGHLIGHTS
Discover(1):

The Médoc Wine Route
The charming, retro city of Royan
Rochefort and the Corderie Royale
The seaside city of La Rochelle
Arcachon Bay and the Dune of Pilat(1)
***Important Note***
For operational reasons and passenger safety, Tweet World Travel and its suppliers reserve the right to change, vary, modify or cancel any itinerary or arrangement in relation to the tour/cruise as considered necessary.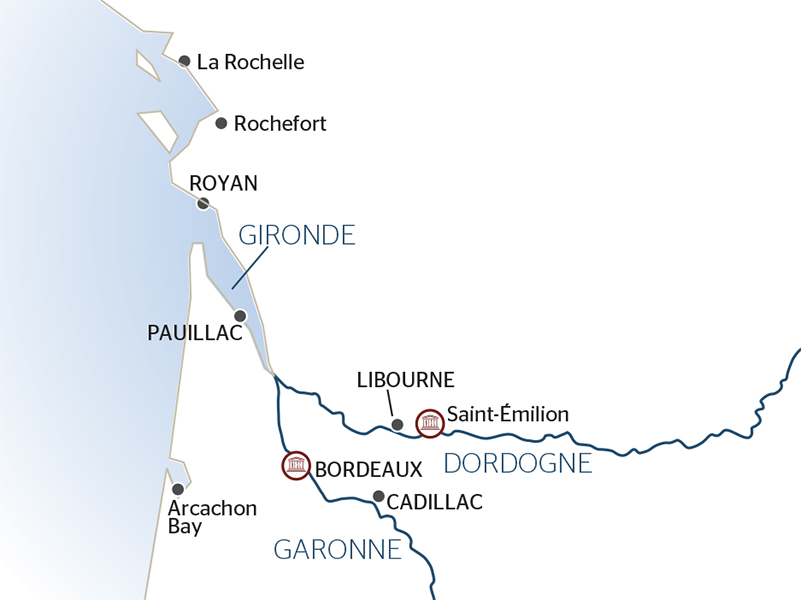 FAQ & Travel Blog
Your cruise with all meals from dinner the first evening to breakfast on the final day - all onboard beverages (not including the special lists) - accommodations in double-occupancy, climate-controlled cabin with shower in private bathroom - onboard entertainment - excursion to Royan and its waterfront (D2) - welcome cocktail - gala evening - assistance from our onboard, multi-lingual host/hostess - emergency/repatriation insurance - all port fees.
CLASSIC
CLASSIC EXCURSIONS PACKAGE 2 - 2022
Included in tour package Panoramic tour of Royan Pauillac and the Châteaux du Médoc route Rochefort and La Rochelle Saint Emilion Bordeaux by night Château de Roquetaillade
PRICE PER PERSON
Pre-paid : 657 AUD
On-board : 769 AUD
DISCOVERY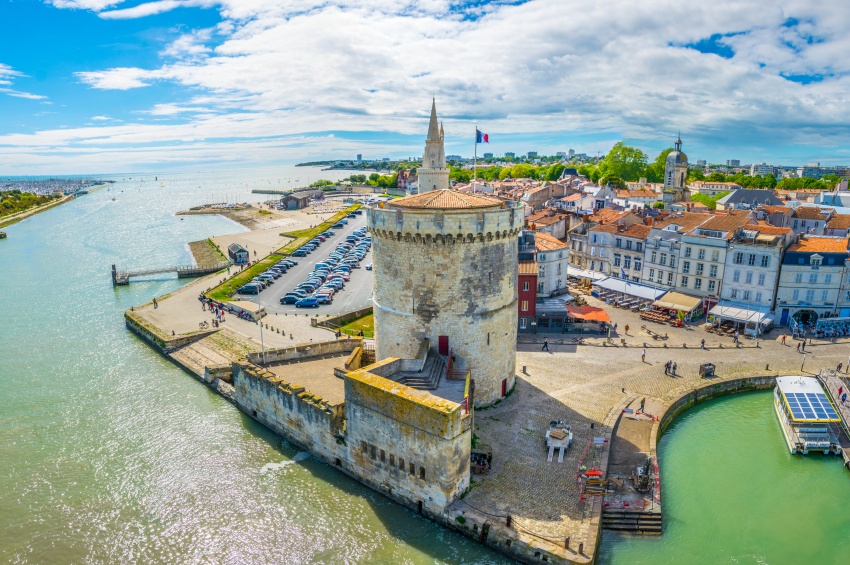 DISCOVERY EXCURSIONS PACKAGE 3 - 2022
Included in tour package Pauillac: biking, wine and cheese(1) Royan, tour panoramique Rochefort and La Rochelle Saint-Emilion Bordeaux by night ''Pick-me-up'' walk in Cadillac
PRICE PER PERSON
Pre-paid : 813 AUD
On-board : 951 AUD
DISCOVERY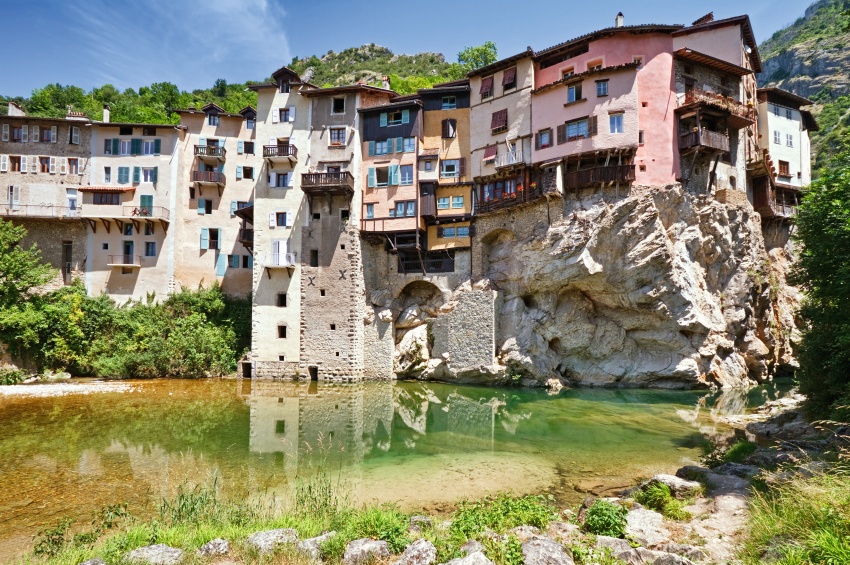 DISCOVERY EXCURSIONS PACKAGE 4 - 2022
Included in tour package Pauillac: biking, wine and cheese(1) Royan, tour panoramique Rochefort and La Rochelle Saint-Emilion Bordeaux by night ''Pick-me-up'' walk in Cadillac
PRICE PER PERSON
Pre-paid : 649 AUD
On-board : 758 AUD
CLASSIC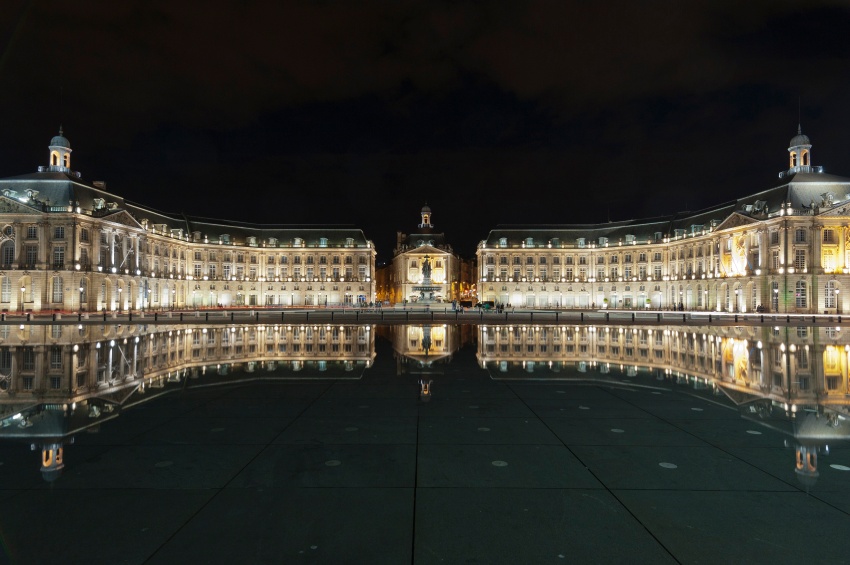 CLASSIC EXCURSIONS PACKAGE 1 - 2022
Included in tour package Panoramic tour of Royan Pauillac and the Châteaux du Médoc route Rochefort and La Rochelle Saint Emilion Bordeaux by night Château de Roquetaillade
PRICE PER PERSON
Pre-paid : 801 AUD
On-board : 935 AUD
CLASSIC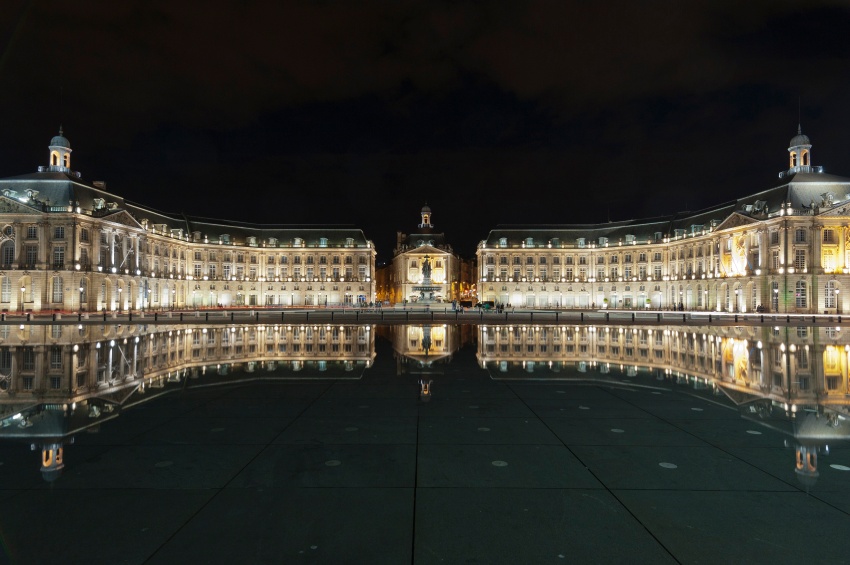 CLASSIC EXCURSIONS PACKAGE 1 - 2023
Included in tour package Panoramic tour of Royan Pauillac and the Châteaux du Médoc route Rochefort and La Rochelle Saint Emilion Bordeaux by night Château de Roquetaillade
PRICE PER PERSON
Pre-paid : 756 AUD
On-board : 885 AUD
DISCOVERY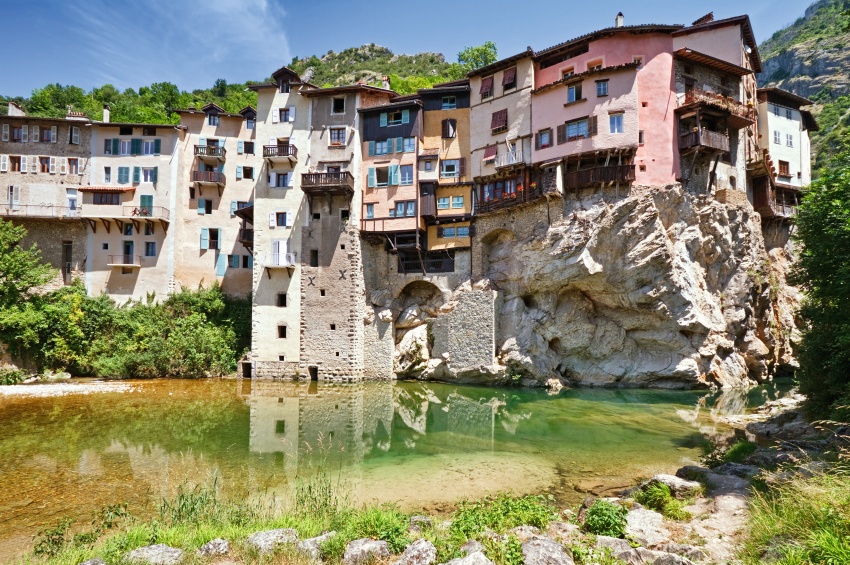 DISCOVERY EXCURSIONS PACKAGE 4 - 2023
Included in tour package Pauillac: biking, wine and cheese(1) Royan, tour panoramique Rochefort and La Rochelle Saint-Emilion Bordeaux by night ''Pick-me-up'' walk in Cadillac
PRICE PER PERSON
Pre-paid : 858 AUD
On-board : 1,003 AUD
CLASSIC
CLASSIC EXCURSIONS PACKAGE 2 - 2023
Included in tour package Panoramic tour of Royan Pauillac and the Châteaux du Médoc route Rochefort and La Rochelle Saint Emilion Bordeaux by night Château de Roquetaillade
PRICE PER PERSON
Pre-paid : 597 AUD
On-board : 700 AUD
DISCOVERY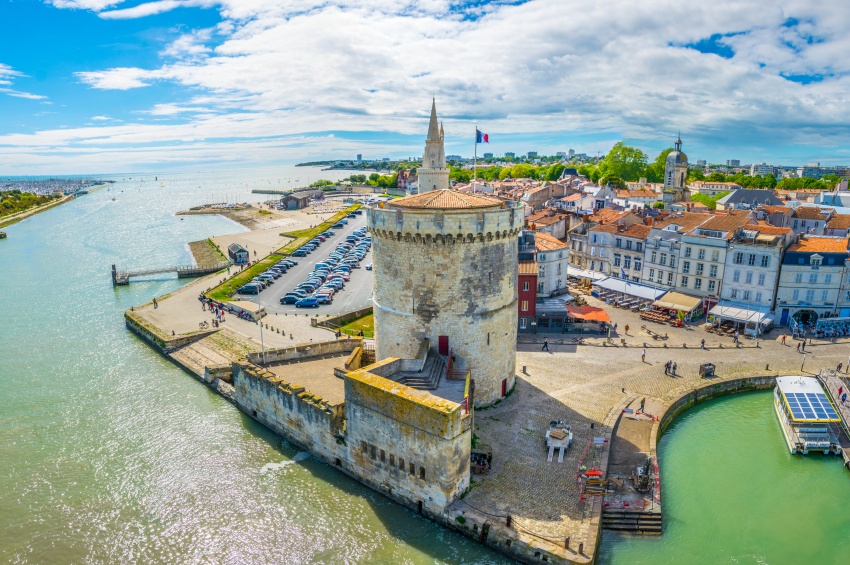 DISCOVERY EXCURSIONS PACKAGE 3 - 2023
Included in tour package Pauillac: biking, wine and cheese(1) Royan, tour panoramique Rochefort and La Rochelle Saint-Emilion Bordeaux by night ''Pick-me-up'' walk in Cadillac
PRICE PER PERSON
Pre-paid : 992 AUD
On-board : 1,161 AUD