The Meandering Seine (port-to-port cruise)
PARIS - MELUN - MANTES-LA-JOLIE - ROUEN - HONFLEUR
Set off on an exceptional cruise from Melun to Honfleur and dive into the beauty and history of France on its riverbanks. Paris, Fontainebleau, Rouen, Giverny, Honfleur, and the Côte Fleurie await you on this extraordinary voyage.
Trip code : PFH_PP
Duration : 7 days
Destination :
Travel Dates :2022/2023
THE CROISIEUROPE DIFFERENCE
All meals included - DRINKS INCLUDED with meals and at the bar
Refined French cuisine - Gala dinner and evening - Welcome cocktail
Free Wi-Fi onboard
Headsets are included for excursions
Official welcome from the captain and crew
Onboard activities
Travel assistance and repatriation insurance
All port fees included
CRUISE HIGHLIGHTS
Unprecedented cruise from Melun to Normandy
Experience Paris at night from the bow of the ship
Visit all the important stops along the way:(1)

The palace in Fontainebleau, residence of the French monarchs for over 800 years(2)
The must-see sites in Paris
Giverny and Monet's gardens
Art and history in Rouen
Astounding beauty on the Norman Abbey Circuit
The enchanting city of Honfleur and the Côte Fleurie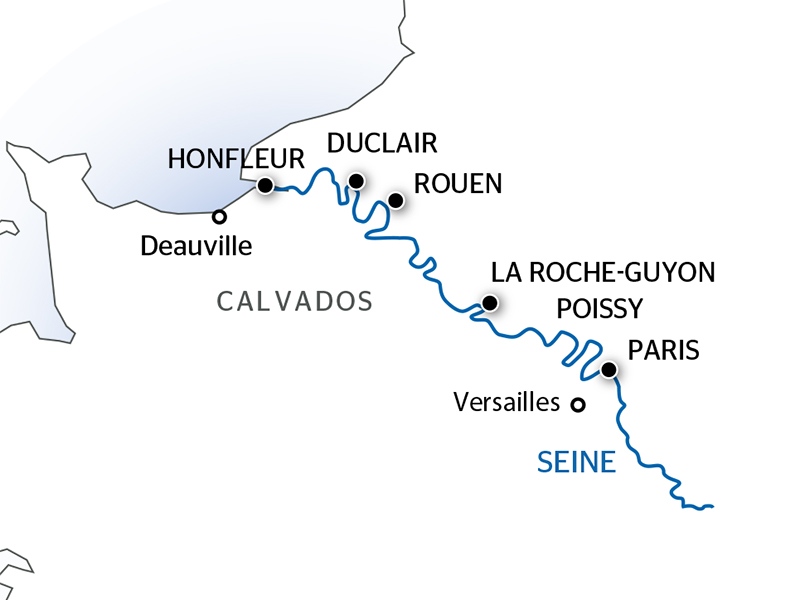 FAQ & Travel Blog
Your cruise with all meals from dinner the first evening to breakfast on the final day - all onboard beverages (not including the special lists) - accommodations in a double-occupancy, climate-controlled cabin with shower in private bathroom - onboard activities - welcome cocktail - gala evening - assistance from our onboard, multi-lingual host/hostess - emergency/repatriation insurance - all port fees.
DISCOVERY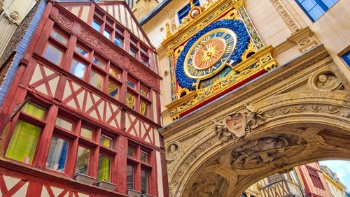 DISCOVERY EXCURSIONS PACKAGE - 2022
Included in tour package Vaux-le-Vicomte Château Paris Claude Monet Foundation in Giverny Rouen The Norman Abbeys Trail Honfleur La Côte Fleurie
PRICE PER PERSON
Pre-paid : 544 AUD
On-board : 600 AUD
CLASSIC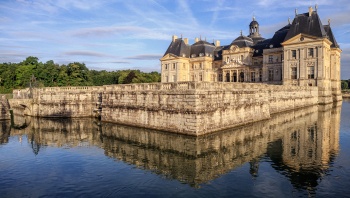 CLASSIC EXCURSIONS PACKAGE - 2022
Included in tour package Vaux-le-Vicomte Château Paris Claude Monet Foundation in Giverny Rouen The Norman Abbeys Trail Honfleur La Côte Fleurie
PRICE PER PERSON
Pre-paid : 572 AUD
On-board : 634 AUD
DISCOVERY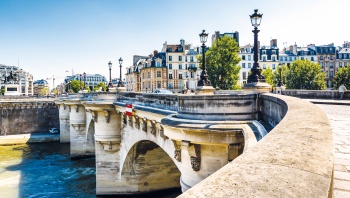 DISCOVERY EXCURSIONS PACKAGE - 2022
Included in tour package Palace in Fontainebleau(1) Paris Claude Monet Foundation in Giverny Rouen The Norman Abbeys Trail Honfleur La Côte Fleurie (1) As the palace in Fontainebleau
PRICE PER PERSON
Pre-paid : 544 AUD
On-board : 600 AUD
CLASSIC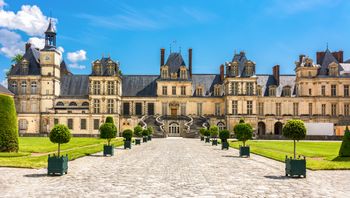 CLASSIC EXCURSIONS PACKAGE - 2022
Included in tour package Palace in Fontainebleau(1) Paris Claude Monet Foundation in Giverny Rouen The Norman Abbeys Trail Honfleur La Côte Fleurie (1) As the palace in Fontainebleau
PRICE PER PERSON
Pre-paid : 572 AUD
On-board : 634 AUD
CLASSIC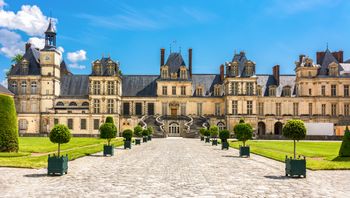 CLASSIC EXCURSIONS PACKAGE - 2023
Included in tour package Palace in Fontainebleau(1) Paris Claude Monet Foundation in Giverny Rouen The Norman Abbeys Trail Honfleur La Côte Fleurie (1) As the palace in Fontainebleau
PRICE PER PERSON
Pre-paid : 591 AUD
On-board : 691 AUD
CLASSIC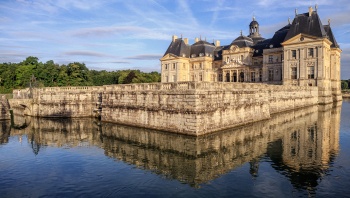 CLASSIC EXCURSIONS PACKAGE - 2023
Included in tour package Vaux-le-Vicomte Château Paris Claude Monet Foundation in Giverny Rouen The Norman Abbeys Trail Honfleur La Côte Fleurie
PRICE PER PERSON
Pre-paid : 591 AUD
On-board : 691 AUD
DISCOVERY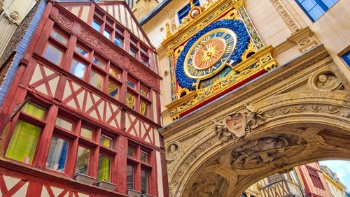 DISCOVERY EXCURSIONS PACKAGE - 2023
Included in tour package Vaux-le-Vicomte Château Paris Claude Monet Foundation in Giverny Rouen The Norman Abbeys Trail Honfleur La Côte Fleurie
PRICE PER PERSON
Pre-paid : 573 AUD
On-board : 670 AUD
DISCOVERY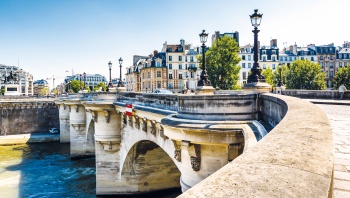 DISCOVERY EXCURSIONS PACKAGE - 2023
Included in tour package Palace in Fontainebleau(1) Paris Claude Monet Foundation in Giverny Rouen The Norman Abbeys Trail Honfleur La Côte Fleurie (1) As the palace in Fontainebleau
PRICE PER PERSON
Pre-paid : 573 AUD
On-board : 670 AUD