THE BEAUTIFUL BLUE DANUBE (8 PORT-TO-PORT CRUISE)
PASSAU - MELK - VIENNA - BUDAPEST - BRATISLAVA - VIENNA - MELK - PASSAU
Embark on a cruise to the heart of Germany, Austria and Hungary and take advantage of 11 days to discover cities with historic and authentic cultural treasures. Between the Artsetten Castle and the Gödöllö Palace, enjoy a royal journey that will take you back in time. Visit the Sisi Museum for a peek into her private life highlighted by her poems, and the Imperial Capuchin Crypt.
Trip code : PUC_PP
Duration : 10 days
Destination : PASSAU - VIENNA - ESZTERGOM - BUDAPEST - BRATISLAVA - MELK
Travel Dates :2022/2023
THE CROISIEUROPE DIFFERENCE
All meals included - DRINKS INCLUDED with meals and at the bar
Refined French cuisine - Gala dinner and evening - Welcome cocktail
Free Wi-Fi onboard
Headsets are included for excursions
Official welcome from the captain and crew
Onboard activities
Travel assistance and repatriation insurance
All port fees included
CRUISE HIGHLIGHTS
A passionate encounter with history, tradition and culture
3 days in Budapest exploring its many faces
Cruise through the Wachau Valley, one of the most splendid regions along the Danube
Discover(1):

The wild Puszta plain
Tradition and culture in Vienna
Gödöllö Palace, summer residence of Sissi Empress and Artstetten Castle
***Important Note***
For operational reasons and passenger safety, Tweet World Travel and its suppliers reserve the right to change, vary, modify or cancel any itinerary or arrangement in relation to the tour/cruise as considered necessary.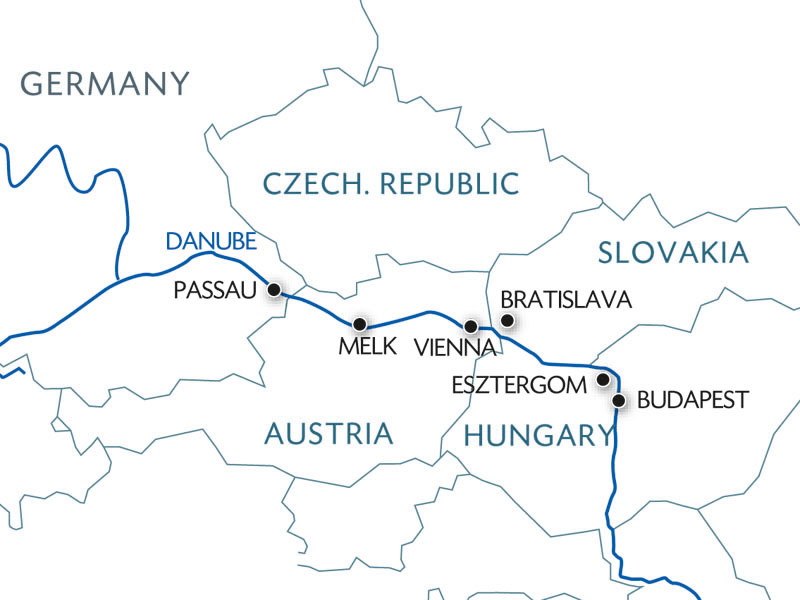 FAQ & Travel Blog
Your cruise with all meals from dinner on the first evening to breakfast on the final day (except for lunch on D6) - onboard drinks included (except for drinks from our special lists) - double-occupancy cabin with shower and bathroom - assistance from our onboard multi-lingual host/hostess - onboard entertainment - welcome cocktail - gala dinner - travel assistance and repatriation insurance - all port fees.
CLASSIC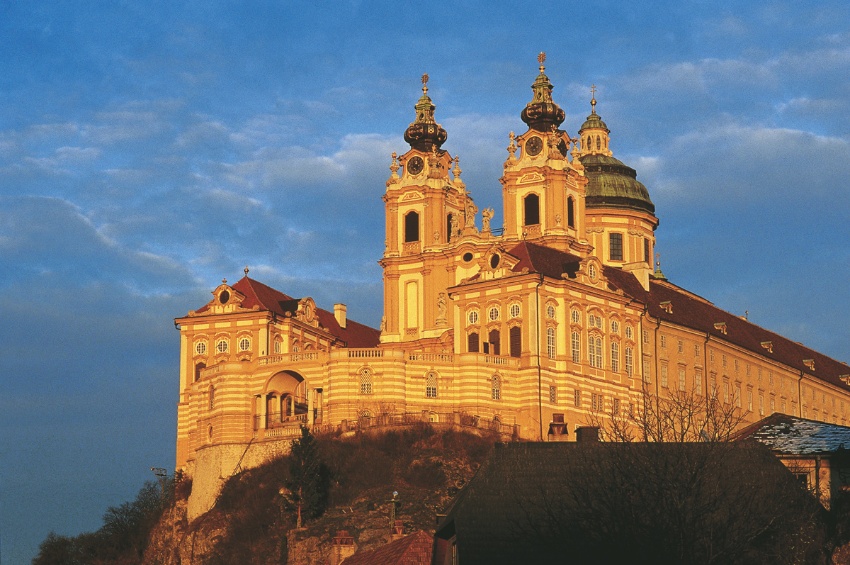 CLASSIC EXCURSIONS PACKAGE - 2022
Included in tour packageTraditional evening in BudapestBudapestGuided Tour of BratislavaVienna by nightSchoenbrunn Palace and ViennaThe HofburgDurnsteinMelk abbey
PRICE PER PERSON
Pre-paid : 537 AUD
On-board : 627 AUD
CLASSIC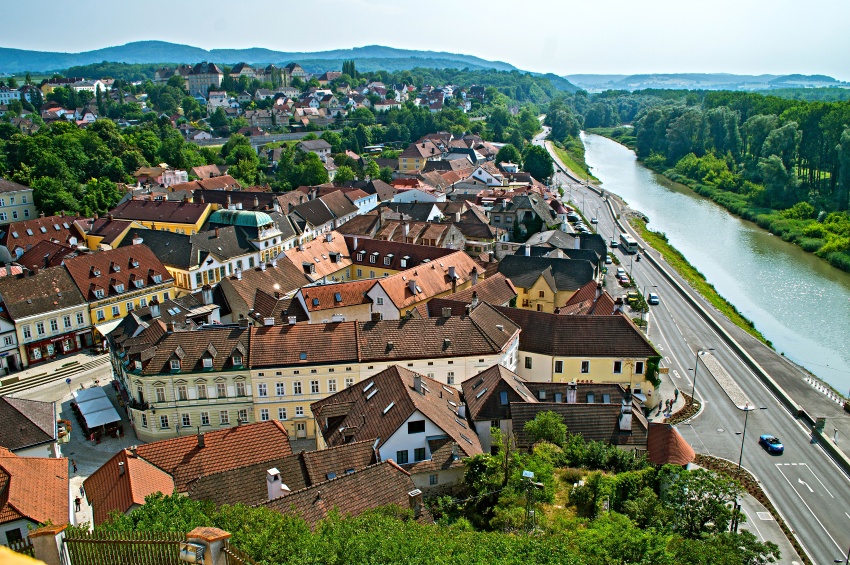 CLASSIC EXCURSIONS PACKAGE - 2022
Included in tour packageMelk AbbeyVienna by nightVienna and the Schoenbrunn PalaceBudapest by nightBudapestTraditional evening in BudapestPustza (day trip - lunch included)Gödöllö Castl
PRICE PER PERSON
Pre-paid : 1,047 AUD
On-board : 1,220 AUD
DISCOVERY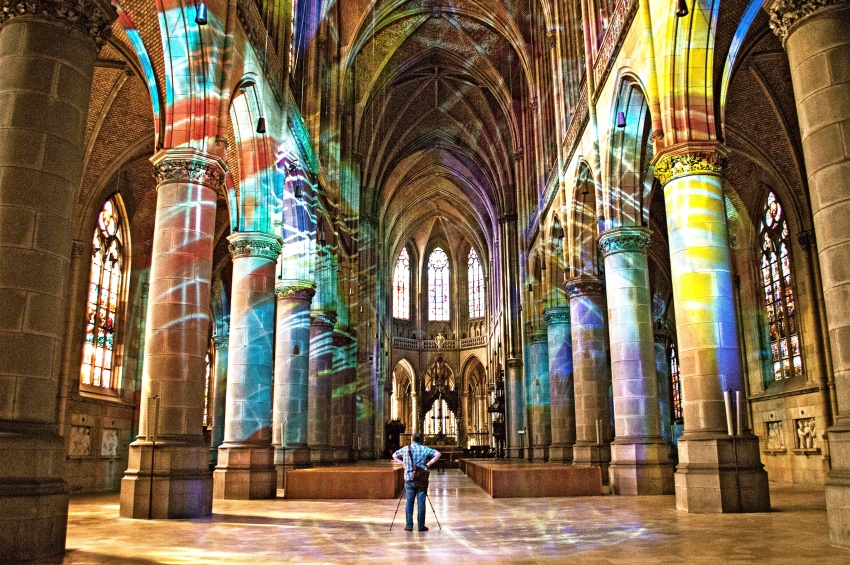 DISCOVERY EXCURSIONS PACKAGE - 2022
Included in tour packageMelk AbbeyVienna by nightVienna and the Schoenbrunn PalaceBudapest by nightBudapestTraditional evening in BudapestPustza (day trip - lunch included)Gödöllö castl
PRICE PER PERSON
Pre-paid : 1,091 AUD
On-board : 1,275 AUD
DISCOVERY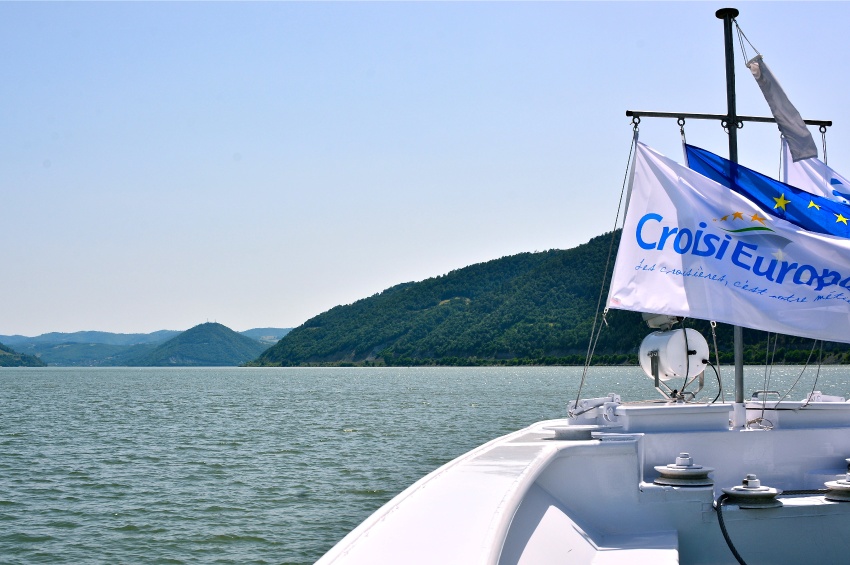 DISCOVERY EXCURSIONS PACKAGE - 2022
Included in tour packageMelk AbbeyVienna by nightVienna and the Schoenbrunn PalaceBudapest by nightBudapestTraditional evening in BudapestPustza (day trip - lunch included)Gödöllö Castl
PRICE PER PERSON
Pre-paid : 967 AUD
On-board : 1,128 AUD
CLASSIC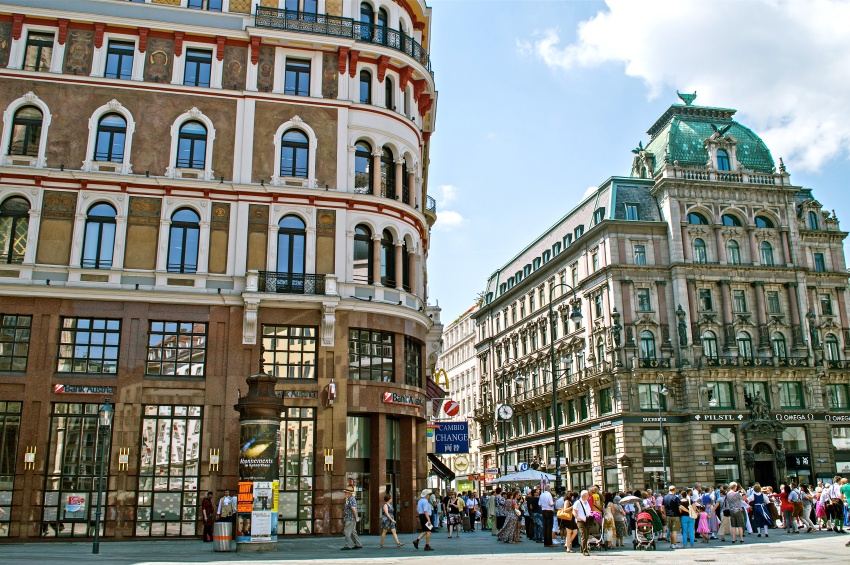 CLASSIC EXCURSIONS PACKAGE - 2022
Included in tour packageMelk AbbeyVienna by nightVienna and the Schoenbrunn PalaceBudapest by nightBudapestTraditional evening in BudapestPustza (day trip - lunch included)Gödöllö Castl
PRICE PER PERSON
Pre-paid : 921 AUD
On-board : 1,074 AUD
DISCOVERY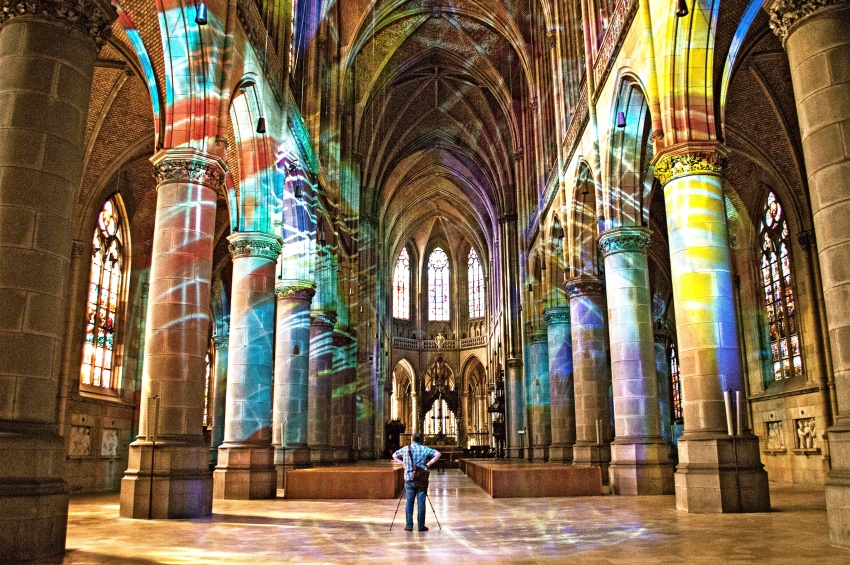 DISCOVERY EXCURSIONS PACKAGE - 2023
Included in tour packageMelk AbbeyVienna by nightVienna and the Schoenbrunn PalaceBudapest by nightBudapestTraditional evening in BudapestPustza (day trip - lunch included)Gödöllö castl
PRICE PER PERSON
Pre-paid : 1,215 AUD
On-board : 1,422 AUD
DISCOVERY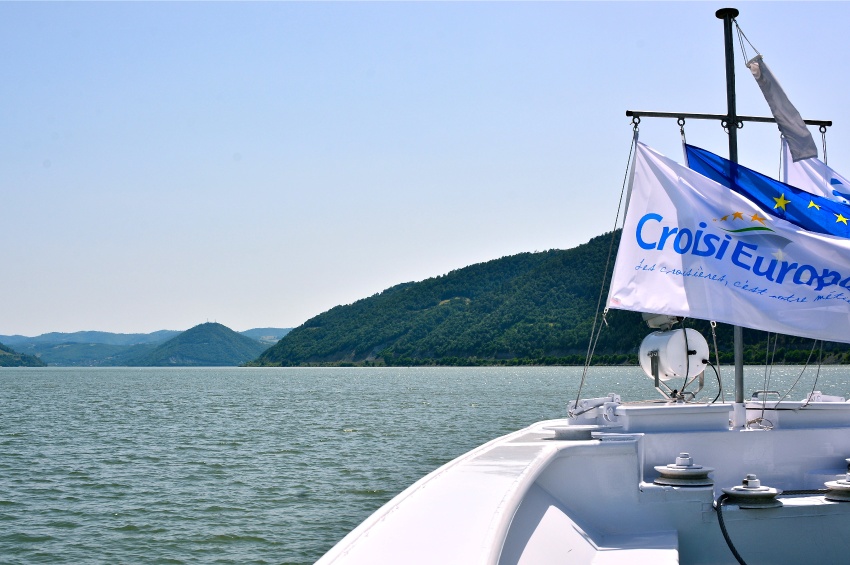 DISCOVERY EXCURSIONS PACKAGE - 2023
Included in tour packageMelk AbbeyVienna by nightVienna and the Schoenbrunn PalaceBudapest by nightBudapestTraditional evening in BudapestPustza (day trip - lunch included)Gödöllö Castl
PRICE PER PERSON
Pre-paid : 1,091 AUD
On-board : 1,276 AUD
CLASSIC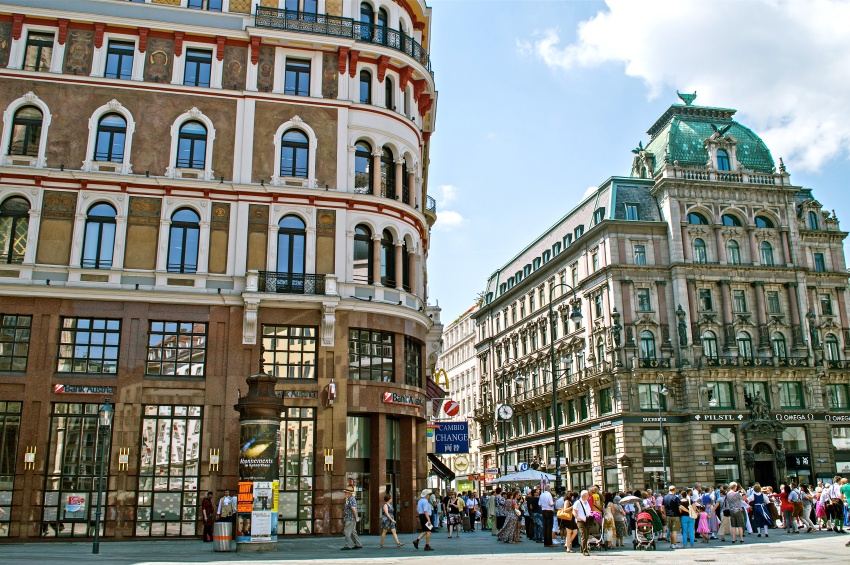 CLASSIC EXCURSIONS PACKAGE - 2023
Included in tour packageMelk AbbeyVienna by nightVienna and the Schoenbrunn PalaceBudapest by nightBudapestTraditional evening in BudapestPustza (day trip - lunch included)Gödöllö Castl
PRICE PER PERSON
Pre-paid : 1,020 AUD
On-board : 1,195 AUD
CLASSIC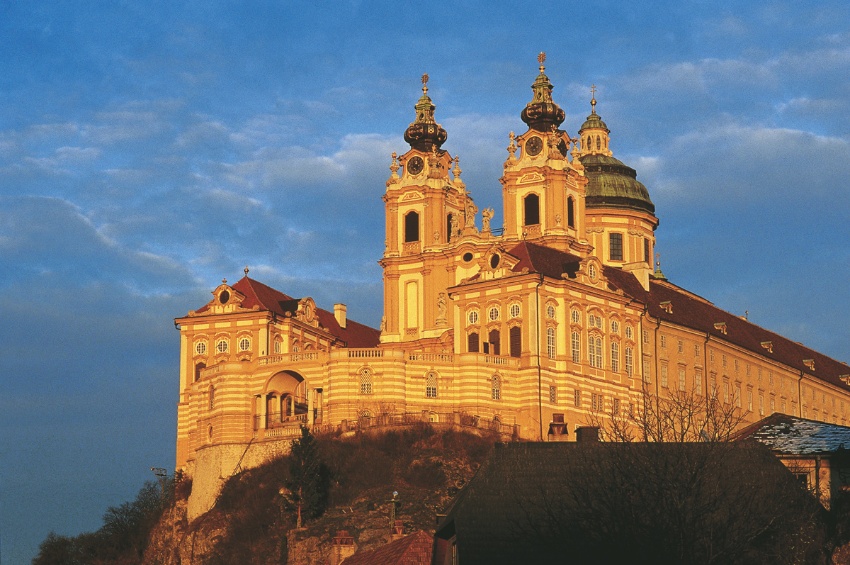 CLASSIC EXCURSIONS PACKAGE - 2023
Included in tour packageTraditional evening in BudapestBudapestGuided Tour of BratislavaVienna by nightSchoenbrunn Palace and ViennaThe HofburgDurnsteinMelk abbey
PRICE PER PERSON
Pre-paid : 574 AUD
On-board : 614 AUD
CLASSIC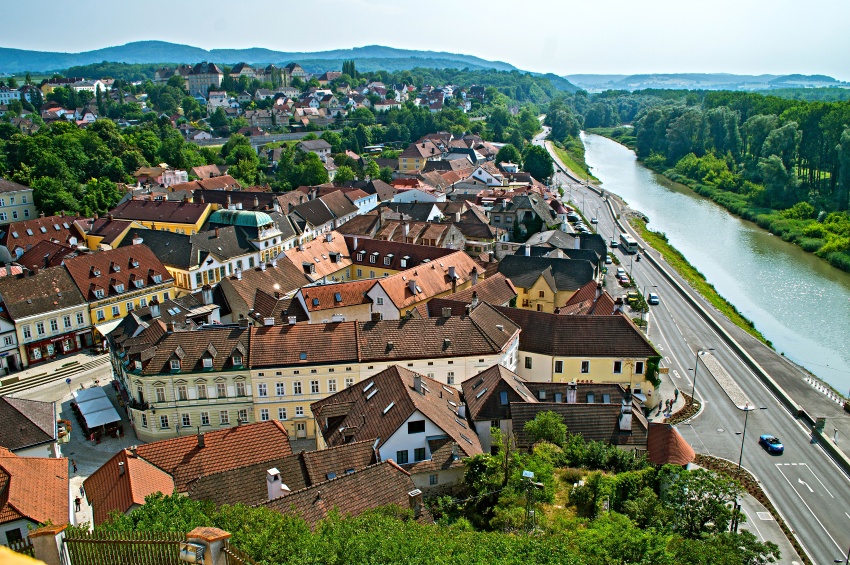 CLASSIC EXCURSIONS PACKAGE - 2023
Included in tour packageMelk AbbeyVienna by nightVienna and the Schoenbrunn PalaceBudapest by nightBudapestTraditional evening in BudapestPustza (day trip - lunch included)Gödöllö Castl
PRICE PER PERSON
Pre-paid : 1,145 AUD
On-board : 1,341 AUD