Enchanting landscapes and cultures in Spain and Portugal (port-to-port cruise)
Travel to the heart of Andalusia and the Algarve. Along the Guadalquivir discover the town of Cordoba, which combines perfectly history and modernity. Visit Seville and its Alcázar palace, an astonishing mix of architectural styles. Then be carried away by the sublime city of Granada which offers a multitude of magnificent sites to visit. You will be dazzled by the beauty of its cathedral which houses the tomb of Christopher Columbus.
Trip code : SXH_PP
Duration : 8 days
Destination :
Travel Dates :2022/2023
THE CROISIEUROPE DIFFERENCE
All meals included - DRINKS INCLUDED with meals and at the bar
Refined French cuisine - Gala dinner and evening - Welcome cocktail
Free Wi-Fi onboard
Headsets are included for excursions
Official welcome from the captain and crew
Onboard activities
Travel assistance and repatriation insurance
All port fees included
CRUISE HIGHLIGHTS
Discover Andalusia and Algarve in one cruise
Andalusia's Golden Triangle: Seville(1), Cordoba(1) and Granada
Late afternoon in a genuine Andalusian hacienda
Tour of the Rábida Friary and the wharf of Christopher Columbus's caravels
Excursion to Granada
Journey to the heart of Spanish and Portuguese traditions
Alcoutim, an authentic Portuguese village
FAQ & Travel Blog
Your cruise with all meals from dinner the first evening to breakfast on the final day - onboard drinks included (except for drinks from our special lists) - double-occupancy cabin with shower in bathroom - assistance from our onboard multi-lingual host/hostess - welcome cocktail - excursion to Granada - visit of Isla Minima - gala dinner - onboard entertainment - travel assistance and repatriation insurance - all port fees.
DISCOVERY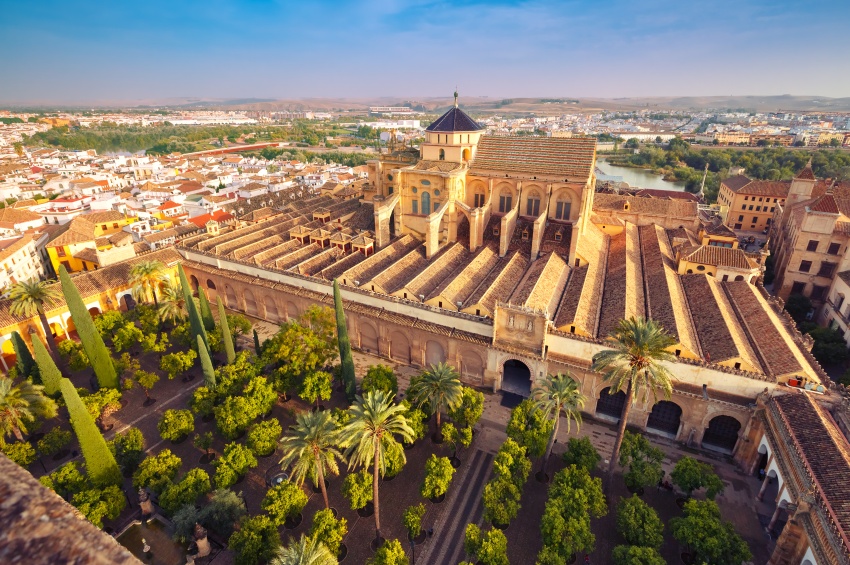 DISCOVERY EXCURSIONS PACKAGE - 2022
Included in tour package Guided tour of Córdoba (full day with lunch included) Guided bike tour of Seville(1) An evening in an Andalusian hacienda Guided tour of Jerez and equestrian show
PRICE PER PERSON
Pre-paid : 583 AUD
On-board : 672 AUD
CLASSIC
CLASSIC EXCURSIONS PACKAGE - 2022
Included in tour package Guided tour of Córdoba (full day with lunch included) Seville An evening in an Andalusian hacienda Guided tour of Jerez and equestrian show Cadiz and its cathedr
PRICE PER PERSON
Pre-paid : 578 AUD
On-board : 683 AUD
CLASSIC
CLASSIC EXCURSIONS PACKAGE - 2023
Included in tour package Guided tour of Córdoba (full day with lunch included) Seville An evening in an Andalusian hacienda Guided tour of Jerez and equestrian show Cadiz and its cathedr
PRICE PER PERSON
Pre-paid : 624 AUD
On-board : 729 AUD
DISCOVERY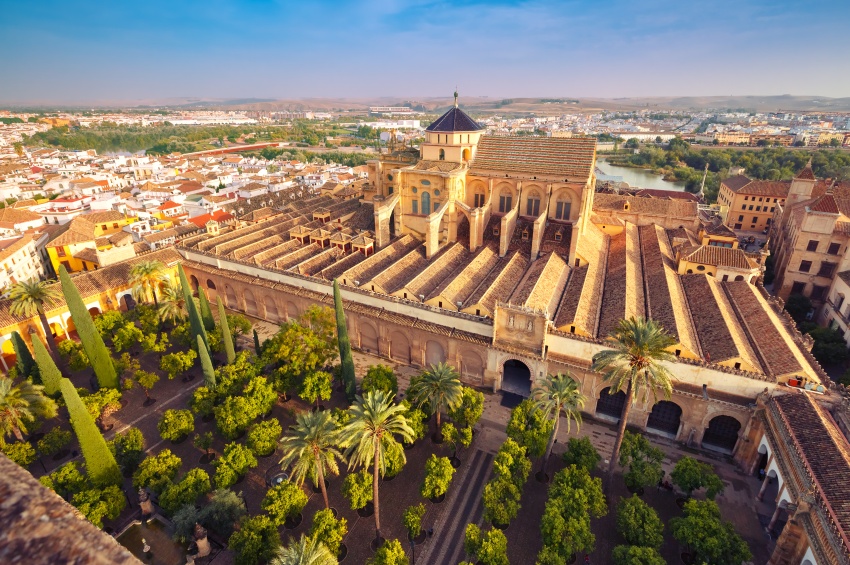 DISCOVERY EXCURSIONS PACKAGE - 2023
Included in tour package Guided tour of Córdoba (full day with lunch included) Guided bike tour of Seville(1) An evening in an Andalusian hacienda Guided tour of Jerez and equestrian show
PRICE PER PERSON
Pre-paid : 665 AUD
On-board : 777 AUD