From the Blue Danube to the Black Sea (port-to-port cruise)
LINZ - MELK - VIENNA - BRATISLAVA - BUDAPEST - BEZDAN - NOVI SAD - BELGRADE - THE IRON GATES - RUSE - GIURGIU - OLTENITA - TULCEA - OLTENITA
Admire the majestic blue river, crossing 8 countries and stopping in 4 capitals. You will discover tremendous landscapes of striking beauty where nature is queen. From Belgrade to Vienna via Bratislava and Budapest, discover unique architecture, history and culture all along the beautiful Danube.
Trip code : VIO_PP
Duration : 12 days
Destination :
Travel Dates :2023/2022
THE CROISIEUROPE DIFFERENCE
All meals included - DRINKS INCLUDED with meals and at the bar
Refined French cuisine - Gala dinner and evening - Welcome cocktail
Free Wi-Fi onboard
Headsets are included for excursions
Official welcome from the captain and crew
Onboard activities
Travel assistance and repatriation insurance
All port fees included
CRUISE HIGHLIGHTS
Discover 6 countries and diverse cultures
Idyllic landscapes of the Iron Gates
Optional excursions:

Fantastic Bucharest, the Romanian capital
Belgrade by coach or by bike
The Rusenski Lom river valley
Ruse and its astonishing features
Novi Sad, the pearl of Vojvodina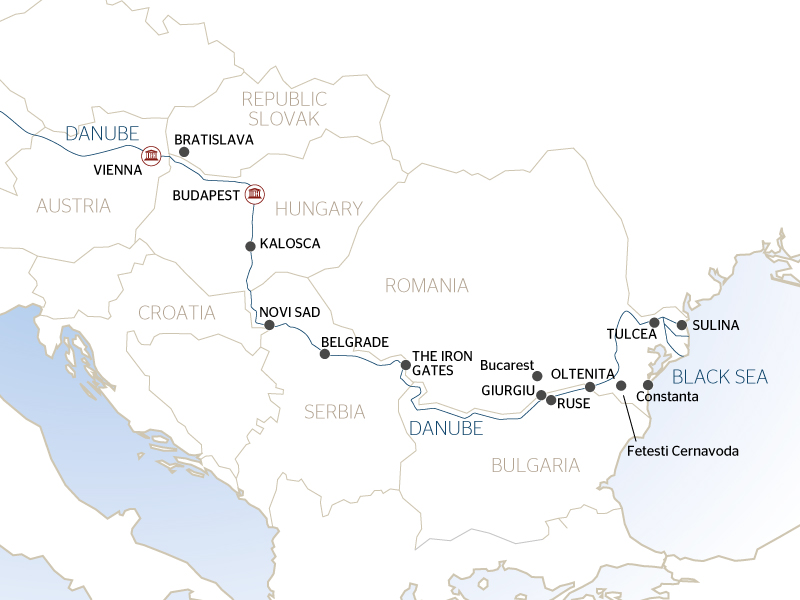 FAQ & Travel Blog
Your cruise with all meals from dinner the first evening to breakfast on the final day - onboard drinks included (except for drinks from our special lists) - double-occupancy cabin with shower in bathroom - assistance from our onboard multi-lingual host/hostess - welcome cocktail - gala dinner - onboard entertainment - travel assistance and repatriation insurance - all port fees.
CLASSIC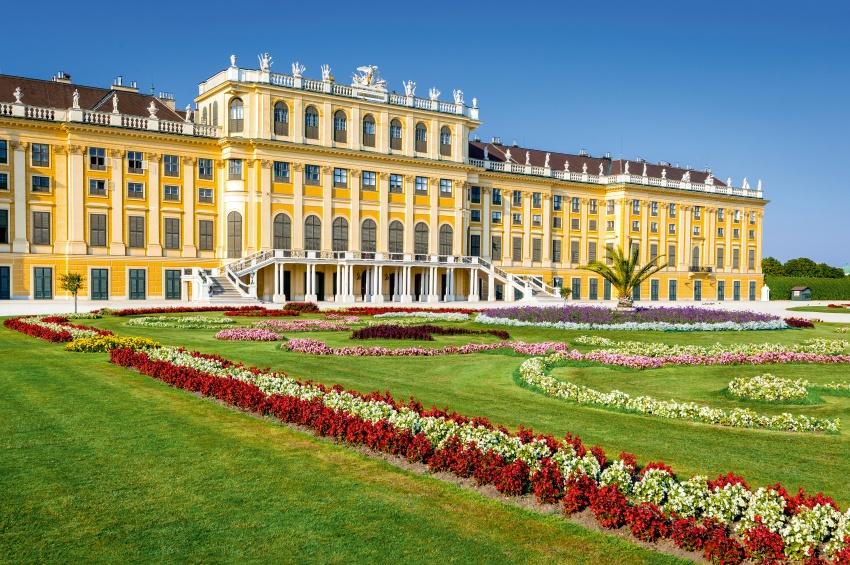 CLASSIC EXCURSIONS PACKAGE 1 - 2022
Included in tour package Trip to Constanta Vienna and the Schoenbrunn Palace Bratislava Budapest Traditional evening in Budapest The Puszta (half-day) Novi Sad and Sremski Karlovci Tradition
PRICE PER PERSON
Pre-paid : 834 AUD
On-board : 973 AUD
DISCOVERY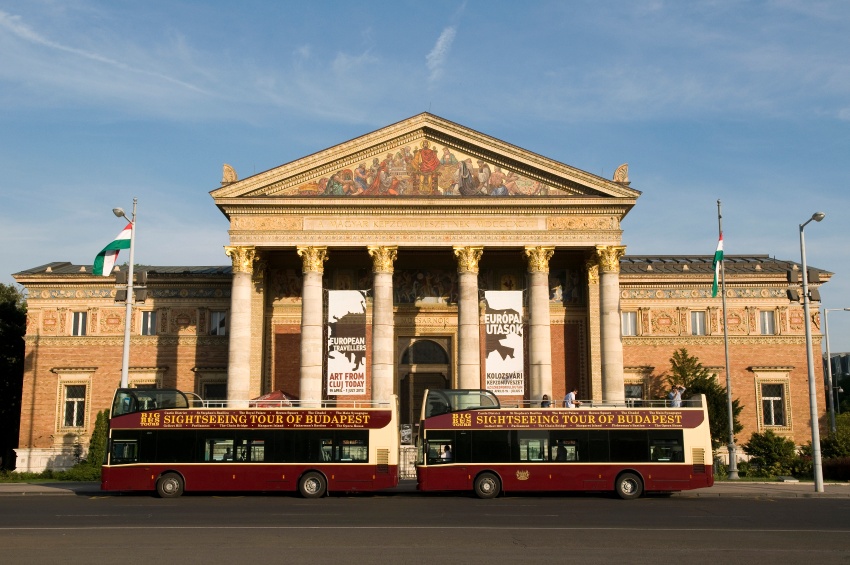 DISCOVERY EXCURSIONS PACKAGE 2 - 2022
Included in tour package Viennese music concert (subject to availability) Hiking in Bratislava : the little Carpathians Budapest by bike(1) Traditional evening in Budapest The Puszta (half-day)
PRICE PER PERSON
Pre-paid : 1,072 AUD
On-board : 1,253 AUD
CLASSIC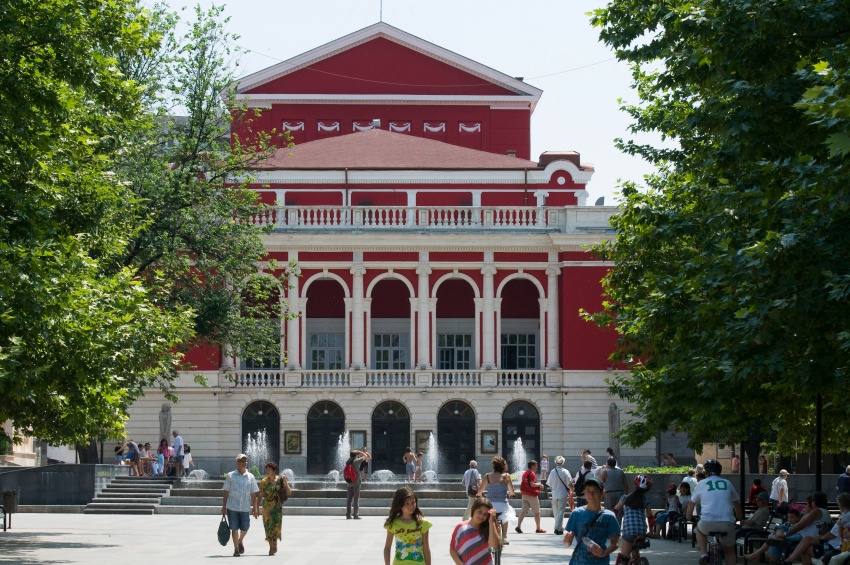 CLASSIC EXCURSIONS PACKAGE 2 - 2022
Included in tour package Viennese music concert (subject to availability) Vienna and the Schoenbrunn Palace Bratislava Budapest Traditional evening in Budapest The Puszta (half-day) Novi Sad
PRICE PER PERSON
Pre-paid : 954 AUD
On-board : 1,114 AUD
DISCOVERY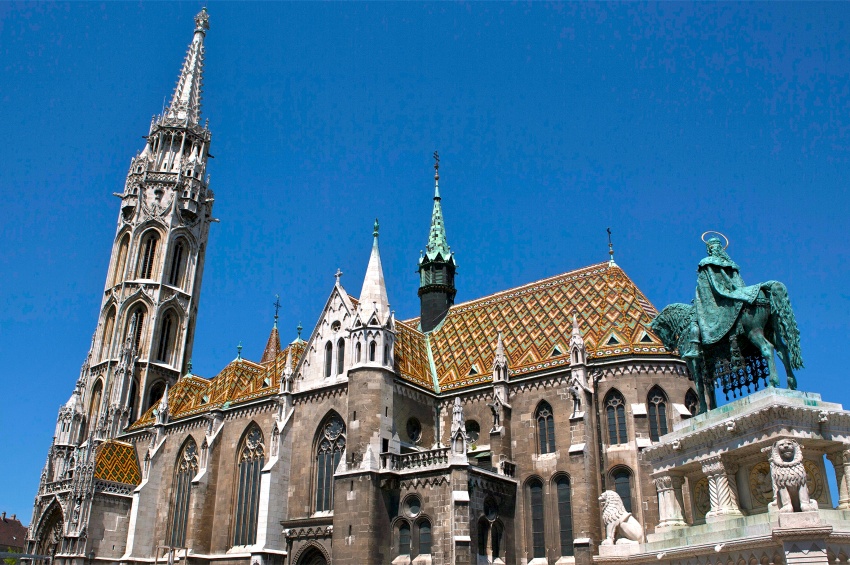 DISCOVERY EXCURSIONS PACKAGE 1 - 2022
Included in tour package The high art of Viennese living: music and Viennese cafes Hiking in Bratislava : the little Carpathians Budapest by bike(1) Traditional evening in Budapest The Puszta (
PRICE PER PERSON
Pre-paid : 950 AUD
On-board : 1,113 AUD
CLASSIC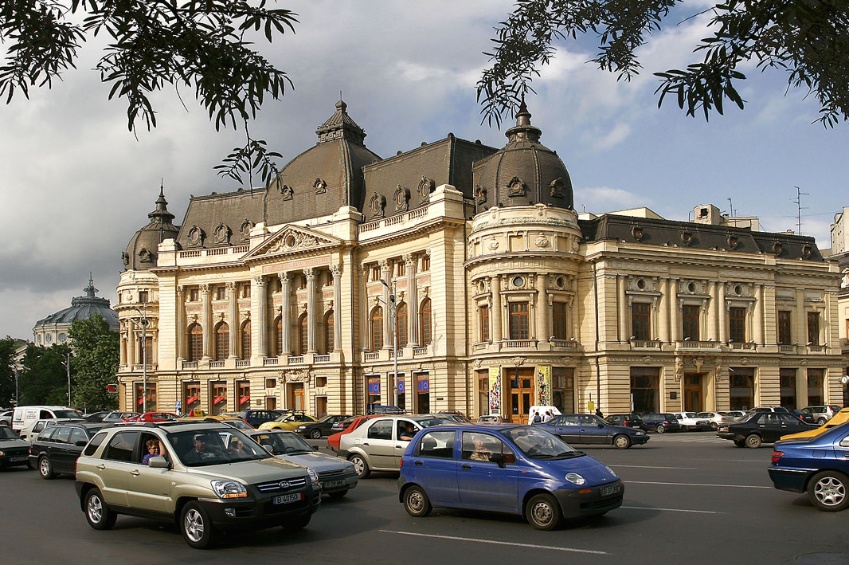 CLASSIC EXCURSIONS PACKAGE 1 - 2022
Included in tour package Danube Delta Bucarest Ruse Belgrade Novi Sad and Sremski Karlovci Puszta (half day) Budapest Bratislava Vienna and Schoenbrunn Palace
PRICE PER PERSON
Pre-paid : 587 AUD
On-board : 682 AUD
CLASSIC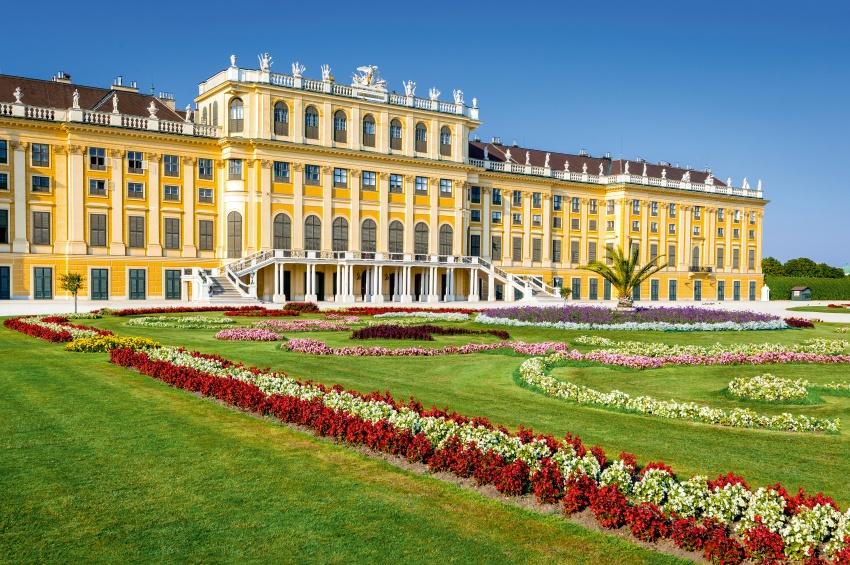 CLASSIC EXCURSIONS PACKAGE 1 - 2023
Included in tour package Trip to Constanta Vienna and the Schoenbrunn Palace Bratislava Budapest Traditional evening in Budapest The Puszta (half-day) Novi Sad and Sremski Karlovci Tradition
PRICE PER PERSON
Pre-paid : 959 AUD
On-board : 1,103 AUD
DISCOVERY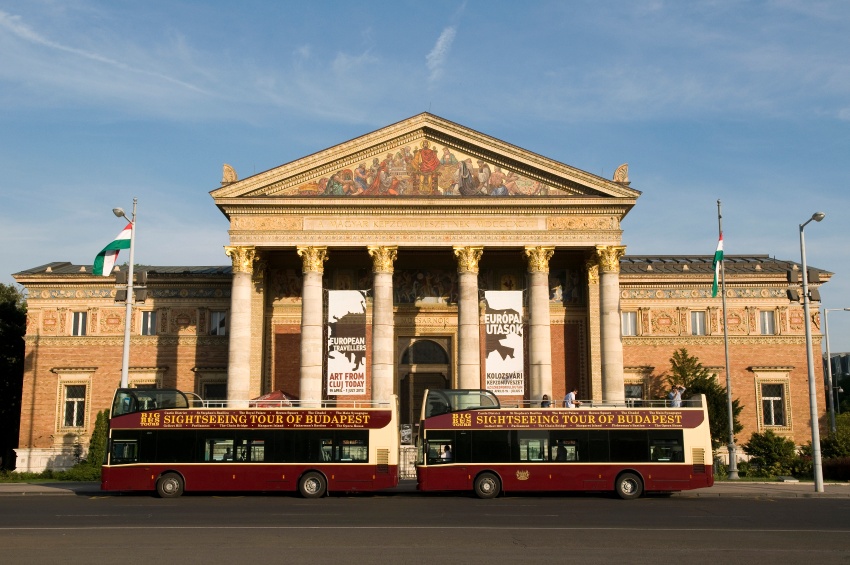 DISCOVERY EXCURSIONS PACKAGE 2 - 2023
Included in tour package Viennese music concert (subject to availability) Hiking in Bratislava : the little Carpathians Budapest by bike(1) Traditional evening in Budapest The Puszta (half-day)
PRICE PER PERSON
Pre-paid : 1,324 AUD
On-board : 1,550 AUD
CLASSIC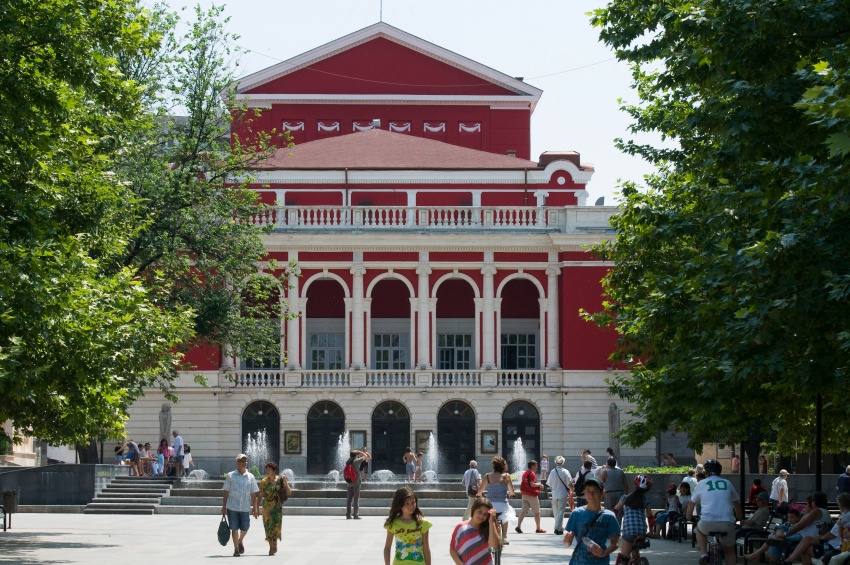 CLASSIC EXCURSIONS PACKAGE 2 - 2023
Included in tour package Viennese music concert (subject to availability) Vienna and the Schoenbrunn Palace Bratislava Budapest Traditional evening in Budapest The Puszta (half-day) Novi Sad
PRICE PER PERSON
Pre-paid : 1,078 AUD
On-board : 1,244 AUD
DISCOVERY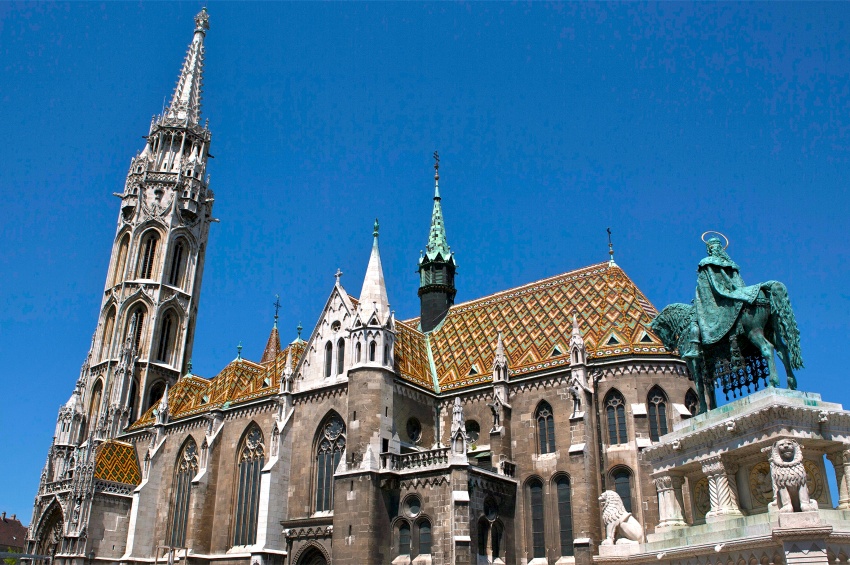 DISCOVERY EXCURSIONS PACKAGE 1 - 2023
Included in tour package The high art of Viennese living: music and Viennese cafes Hiking in Bratislava : the little Carpathians Budapest by bike(1) Traditional evening in Budapest The Puszta (
PRICE PER PERSON
Pre-paid : 1,204 AUD
On-board : 1,409 AUD
CLASSIC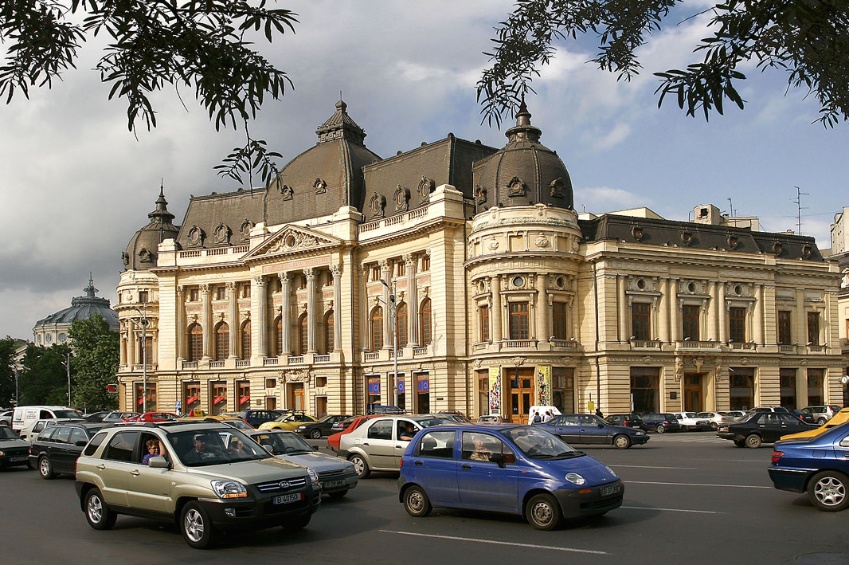 CLASSIC EXCURSIONS PACKAGE 1 - 2023
Included in tour package Danube Delta Bucarest Ruse Belgrade Novi Sad and Sremski Karlovci Puszta (half day) Budapest Bratislava Vienna and Schoenbrunn Palace
PRICE PER PERSON
Pre-paid : 660 AUD
On-board : 757 AUD